How appropriate that Memorial Day this year falls on the anniversary of Joan of Arc's death on May 30, 1431, which is her Feast Day. Memorial Day began in America as a way to remember fallen soldiers and honor them for their service and ultimate sacrifice. While Saint Joan of Arc was not an American soldier she certainly was the epitome of a true soldier and deserves to be remembered and honored for her service to all humankind. Joan's feast day is celebrated every year by Catholics on the anniversary of her death and is essentially her memorial day. There is a special page at MaidOfHeaven.com commemorating Joan's Feast Day which gives eyewitness accounts of her last moments and the heroic way that she died.
Joan of Arc Feast Day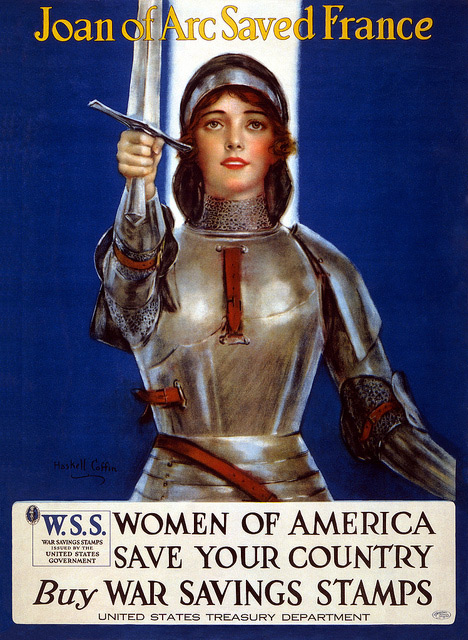 As we honor and remember our brave soldiers here in America today I hope everyone will also take a moment to remember and honor Saint Joan of Arc in a similar way for the great soldier of God that she was.
Vive la Jehanne!